Products

Precision rings, inc. manufactures a wide array of ring & gap configurations.
Materials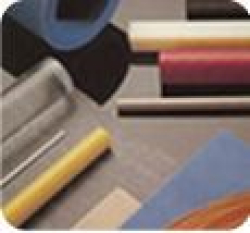 Common materials list
Capabilities

PRI's manufacturing proficiencies
Custom Piston Rings
& Seal Rings
Precision rings, inc. is a custom manufacturer of piston rings and seal rings. With nearly 70 years of experience and a thorough knowledge of our products and their applications, Precision rings incorporated provides our customers with the finest quality and responsive service. Precision rings incorporated has always remained true to our fundamental principles: quality, dependable service, and delivery.
Today, our customer base spans the globe but we never lose sight of offering the best service available and we are committed to staying abreast of technological changes in order to meet the needs of every customer.
The critical piece of any successful organization is its people, their attitude, their expertise and ultimately, the results they produce. Precision rings incorporated's production personnel take great pride in giving attention to every detail throughout the entire manufacturing process of piston rings and seal rings. This results in finished products that satisfy Precision rings incorporated's high quality standards. Knowledgeable management, dedicated employees, and modern technology allow Precision rings incorporated to fulfill the needs of the highly sophisticated industries we serve.
Seal & Piston Ring Industry Expertise
Precision rings, inc. participates in a wide spectrum of industries. Some of the more traditional markets we serve are aircraft, aerospace, industrial valve, and power generation (gas, steam, commercial and naval nuclear). Precision is also involved with some of the latest cutting edge technologies such as advanced fuel delivery systems, deep underwater drilling systems, and advanced engine propulsion design.
Precision rings incorporated will never waiver from our total commitment to outstanding quality and complete service of piston and seal rings. We are confident this commitment will enable us to continually produce maximum results for the highly sophisticated, rapidly changing industries we serve.
Contact us
to learn more about Precision rings, a custom manufacturer of piston rings.